Plush Microbes – $5.99
While you'd surely never wish any sort of infection upon your friends, giving them the plush version of Salmonella, The Common Cold, E.Coli, or Ebola would be both humorous and educational. Choose from any of twenty-two microbes for a memorable holiday gift. Surprisingly cute ones are the Flu, Gonnorhea, and Syphillis (shown).

Atari 2600 Keychains – $9.99 – $14.99
You can play retro games anywhere you find yourself with an available TV. Just plug in the 6-foot retractable cord and use the joystick or paddle to play. Choose from Pong, Asteroids, or Centipede. Such a cool idea for a keychain, and retro-hilarious. I'm thinking that these would make better portable toys than keychains, since the joystick on two of them could cause some uncomfortable pocket moments.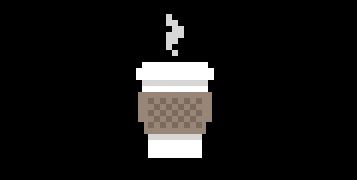 "Robot Juice" T-shirt – $19.00
Geeks and artists alike rely on the stimulating powers of caffeine to help them do their respective work. From the creator of the robot-philic webcomic, Diesel Sweeties, comes the "Robot Juice" aka "Coffee" t-shirt. It features a pixelated, videogame-esque carryout coffee cup with insulating sleeve and telltale warm steam characteristic of a hot java beverage.
Death Sqwert – $20.00
This robotic evil-looking little toy stands 4″ tall and sort of resembles a Centurian Cylon ("toaster"). It's the perfect size to sit atop a monitor or stand guard next to a laptop on a desk. Available from Chicago-based designer toy store, Rotofugi. It's also a limited edition work by artist Frank Kozik, who's also created album art for bands like Beck, Green Day, and Pear Jam.


Fan Guard Earrings – $25.00
Yes, there are a few choices in tech jewelry these days. Just heading over to the appropriately named section at Thinkgeek gives you a choice between eleven different pieces. However, almost all of them are either downright tacky or would be embarrasing to wear. These fan guard earrings over at Fractalspin are an exception, and a stylish one.



Eprom Necklace – $30.00
Eproms (Erasable Programmable Read-Only Memory) are memory chips that can be erased by shining an ultraviolet light through the crystal window on its package, and then reprogrammed. They're often used to store the firmware or software for electronics when one would need to debug the design and then reprogram the firmware. However, the chip on its own is quite sparkly and makes a lovely necklace.




Make Magazine Subscription – $34.95
Make is a great quarterly magazine with all kinds of DIY technology projects, like how to build a potato gun, a tutorial on circuit bending (tweaking the electronics of battery powered toys to create crazy instruments), plans for making a guitar out of a cigar box, and creating a magnetic card reader. You should probably grab Volume 7 and stuff the subscription card in it to make it easier to wrap.



Diskette Handbag -$65.00
This is the geekiest purse that's still pretty cool looking and avoids the cheesy factor. From a distance it looks like just a black purse with some sort of metal decoration on the sides, but up close you can tell that there are six real floppy disks on each side. And if you're worried that the metal doors might catch on something, they've been glued down to prevent that from happening. There are also a bunch of pockets inside the bag to "manage internal fragmentation."



Caffeine Necklace – $85.00
The world's (and certainly most geek's) favorite stimulant–caffeine–can now adorn one's neck in a show of adoration (and sometimes, willing dependance). Cast in sterling silver, caffeine's molecule representation makes a cool, abstract pendant. There are also matching earrings available for $40.



Green Resistor Triplets Necklace – $120.00
This elegant necklace, while it's not immediately apparent from a distance, features drops made of three green resistors each. The perfect gift for a special geek girl, this necklace would be proudly worn in both formal and semi-formal occassions. There are also matching earrings for $15.


Robosapien v2 – $199.99
This looks like a really sweet toy robot. An improvement over the previous version, this one stands two feet tall and has humanoid body movement capabilities, like bending, sitting, lying down and standing up, and apparently can do martial arts. It has speech recognition and can recognize color and avoid objects and has a "free roam" behavior mode. Plus, it gets to have pets. Yes, a robot with pets. It can control the Roboraptor and Robopet.